When Jan from WiseMonkeys asked me to make a logo design for the format presentation I was very excited. Not only did I like the format and had a pretty good idea of what I wanted to make for this show, but it's a huge advantage to be involved in the show at such an early stage. This way I can help sell a format by already giving it the right look and feel.
It also means that I have an influence on the shots. on the other hand it means more work for me; names change, formats change and the broadcaster also has wishes
So this was the design of the format presentation.

When the show was sold and the production started we started of with thinking with brainstorming about the music and what the leader/opener may look like. I was watching Suits at that time and inspired by the music and was thinking in the lines of the Sopranos leader, but later on I made this moodboard.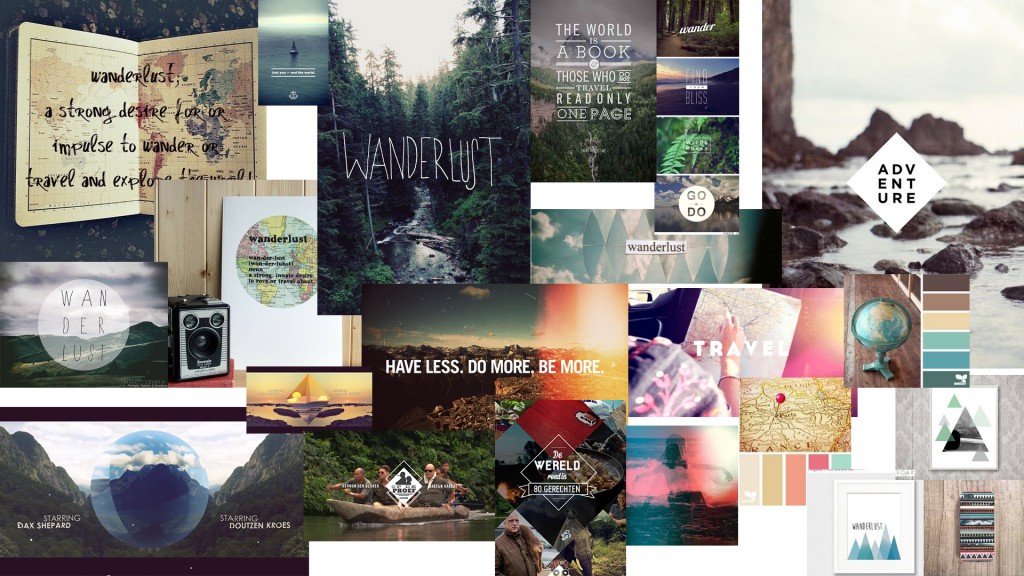 And that made it clear that we were looking for a more adventures atmosphere. It had to have the feeling of awe as well as the adventure. Also during filming it was clear these weren't the tough guys from the Sopranos or Suits at all.
For the other graphics were were looking for a way to show maps and journeys. Jan had the idea of the Indiana Jones travel scenes. I still have a few old atlasses, and here is the result.
I like how the opener really still looks like the format presentation.